Joel Green in the NEWS...
THE OMAHA WORLD HERALD: a Lincoln landmark's deepest, darkest, secrets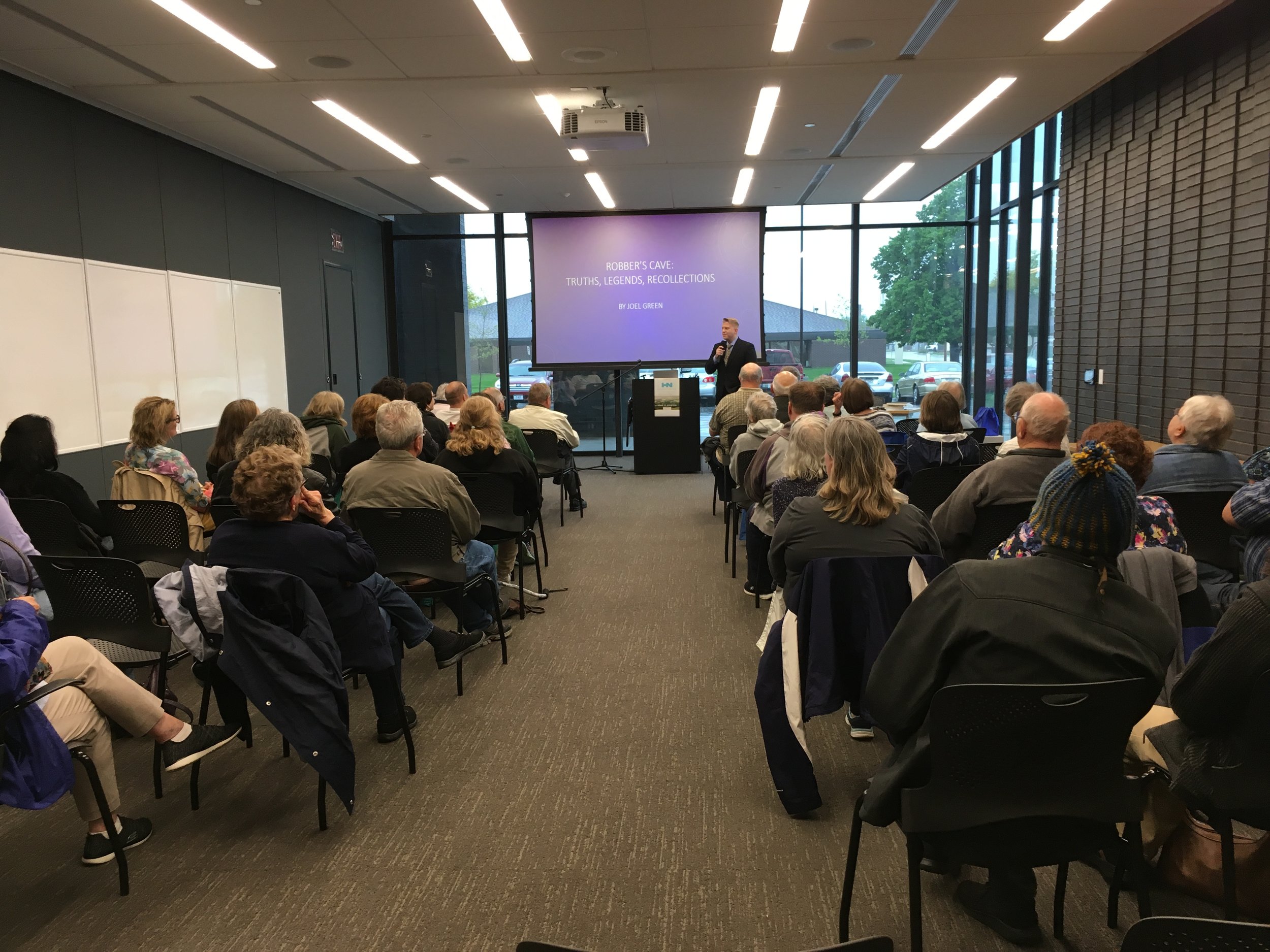 More than 50 attend Green's presentation / book signing at the Norfolk Public Library. (Supported by the Nebraska Humanities Council.)
Robber's Cave Heads to the Sandhills: Green to hold book signing in Alliance
THE OMAHA WORLD-HERALD: Robber's Cave provides unique glimpse into Lincoln's past (
VIDEO):
THE OMAHA WORLD-HERALD:
the truths and legends of Nebraska's party cave…
THE OMAHA WORLD-HERALD: cave has served as a daycare and movie set
THE STORM LAKE PILOT TRIBUNE:
BV grad digs up history of famed 'Robber's Cave'
THE LINCOLN JOURNAL STAR: a story that deserves to be told - author digs into history of robber's cave
Robber's cave book release
Author Joel Green installed as Masonic Lodge head
The following is a 2018 piece about Joel Green being installed as Worshipful Master of East Lincoln Lodge 210.
Dad, daughter savor heart-filled summer
This Lincoln Journal Star article is about Joel and his daughter Brooklyn's summer project.
Brewery/Restaurant Evicted, however Robber's Cave Will Remain Open